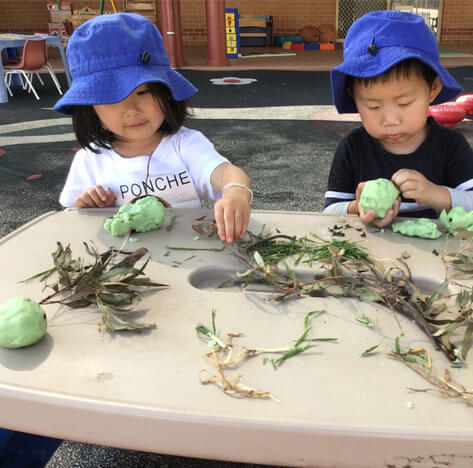 Our program and practice is based on Bowlby's attachment theory
As we understand for a child to explore, experiment and learn through play they first need to feel safe, secure and supported with responsive educators.
We believe in providing children with the tools, opportunities and skills to not only be successful learners well into the future, but also to develop and thrive in the rapidly developing world they are a part of.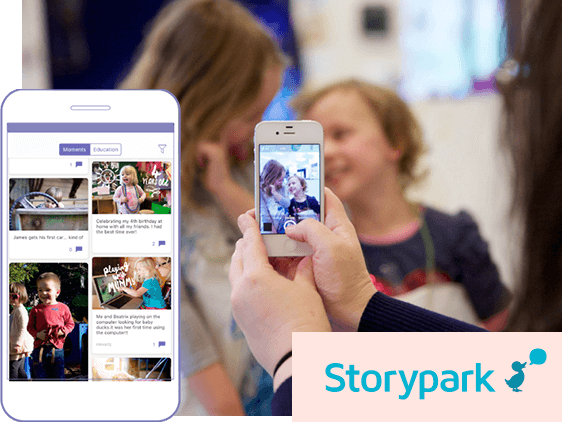 Stay connected with your child
We use the Storypark App so you can stay connected with your child and don't miss the little things
With Storypark, you can feel close when you're far away. Your child's educators can send you real-time updates, photos and videos through the day.
Designed to help you to record and share your child's milestones and activities. Share moments with the whole family or as a private message. Begin a record of your child's life you'll cherish forever.
Every child deserves to learn in a creative, supportive and safe space that thrives in an inclusive environment.
A home from home with people you can trust
Communication with Families
Welcoming Environment and Staff
Engaging play spaces and learning experiences
Quality Relationships with Children and Families
Working together as a team and a community.
Family Testimonials
One of the most efficient, happy and nurturing centres I have had the pleasure of interacting with. The staff are exceptional and work well as a team, with families and with the wider community. My children love it here and I am confident that they are stimulated and well cared for. I credit the amazing staff here for helping my eldest with her speech in particular. You won't regret having your child here. 10/10
The staff are a 10/10. They are not only caring, passionate and inventive but pay close attention to each child's needs. I feel confident leaving my child in the hands of the staff and that she is well looked after.
The staff at Loganholme Cubby care are absolutely amazing! They always go the extra mile with the children. Highly recommend this centre
The staff are really caring, friendly, approachable and generally love their job. They are constantly coming up with creative activities for the kids with some great programs being run as well. I trust them. It's a really easy centre to work with being open long hours and all food and nappies provided
Quick Enquiry Form
We love to hear from parents! Please take a moment to provide us with your contact information. We look forward to connecting soon.